We provide the perfect solutions for your Collingwood, ON home or business with our products, services, and prices.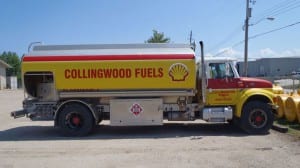 Collingwood Fuels was founded when Stephen's Fuels of Glencairn (Shell Distribution) purchased Dominion Engineers and Supply Company, a Collingwood Shell Distributor. That was 40+ years ago, and we have been serving our customers with safe, reliable fuel solutions ever since! So, what makes Collingwood Fuels your top choice in fuel service providers in Collingwood and surrounding areas?
When you come to us at Collingwood Fuels, you won't need to rely on another company for your refueling needs. We provide comprehensive sales and service, so you can feel sure that you have the best company on your side. We offer a variety of professional services, including oil furnaces, propane tank installation, fuel delivery, and card lock options.
Our cost-effective refueling solutions will give you the flexibility to choose what you need for your home or business without the hassle. We can discuss the latest trends in fuel prices, talk about which products will best meet your needs, and determine which delivery schedule will keep your tank full and functional all year long.
We are members of The Canadian Propane Association and the Canadian Oil Heat Association and are dedicated to ensuring the most efficient delivery and installation of your fuel products in and around Collingwood. Whether you need a customized solution, or are simply looking for one company to provide your propane and oil services, our team at Collingwood Fuels is your top choice. Contact us today to learn more and let us help you with all your fueling needs.