It could be that your furnace is out of heating oil on one of the coldest days of the year. It could be that you are out of the propane you rely on for your water heater.  Or, you may be out of the gasoline you need for a fleet of vehicles for your employees. Whatever your emergency may be, at Collingwood Fuels, we have the emergency fuel services you need to solve the problem.
24/7 Availability– We understand emergencies don't often happen at convenient hours, so we have team members available to assist you any time, any day.
No Restrictions– We guarantee that we will have the type of fuel you need, and we'll be there to assist you with your emergency fuel services, no matter what the situation is that you are facing or the amount of fuel you need.
Excellent Service-We want you to know that we are here for you and will work with you to provide a customized solution to meet your exact needs.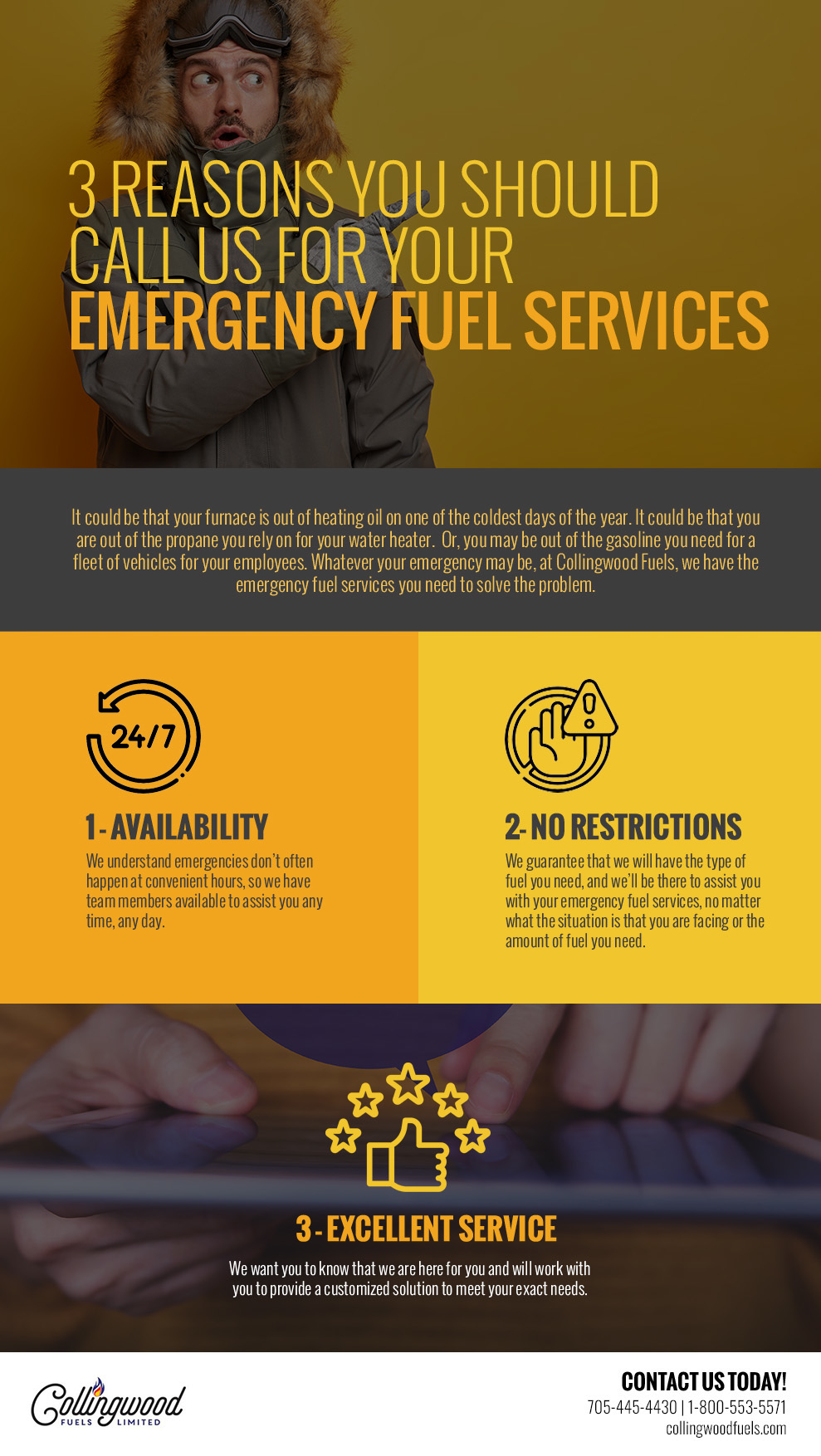 At Collingwood Fuels, we understand that it can be difficult to monitor your fuel supply and that problems often come up at the most inopportune times. We value our customers and want to provide you with excellent service, day or night. When you're facing a fuel emergency, don't be afraid to call us. We will listen to your problem and work out a solution with you to restore your peace of mind and let you get on with your day.