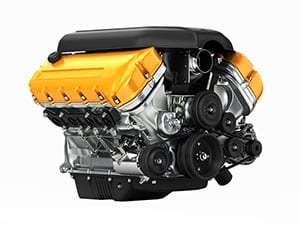 As you can guess from our name, we at Collingwood Fuels are experts in all types of fuel. Two of the most commonly used fuels are gasoline and diesel, and in our experience many people aren't entirely clear on the difference between them. This lack of knowledge is unfortunate, as it can lead to people filling up their engines with a fuel that the mechanisms are not designed for, doing serious damage. To help you avoid this fate, in this article, our team will provide an explanation of the differences between a gasoline engine and a diesel one.
Both diesel and gasoline engines run on internal combustion, but they differ in how that combustion is initiated. In a gas engine, pistons compress the air and mix it with the fuel, and this mixture is then ignited by a spark plug. Diesel engines do not use spark plugs to ignite their fuel, but instead compress the air further, raising its temperature high enough to ignite the fuel on its own.
Torque and Horsepower. Lastly, gasoline and diesel engines differ in their output of torque and horsepower. Gasoline engines tend to have higher horsepower, meaning that they can go faster, while diesel engines tend to have higher torque, which gives them the strong initial tug they need to move heavy loads.