You rely on your heating system to keep your home warm, comfortable, and safe every winter. Instead of dealing with a subpar system that leaves your home drafty and uncomfortable when cold weather hits this year, install a new propane tank with our help at Collingwood Fuels. For over 36 years, we've provided our customers with exceptional fuel delivery services, and if you're new to what we offer, we're ready and waiting to exceed your expectations.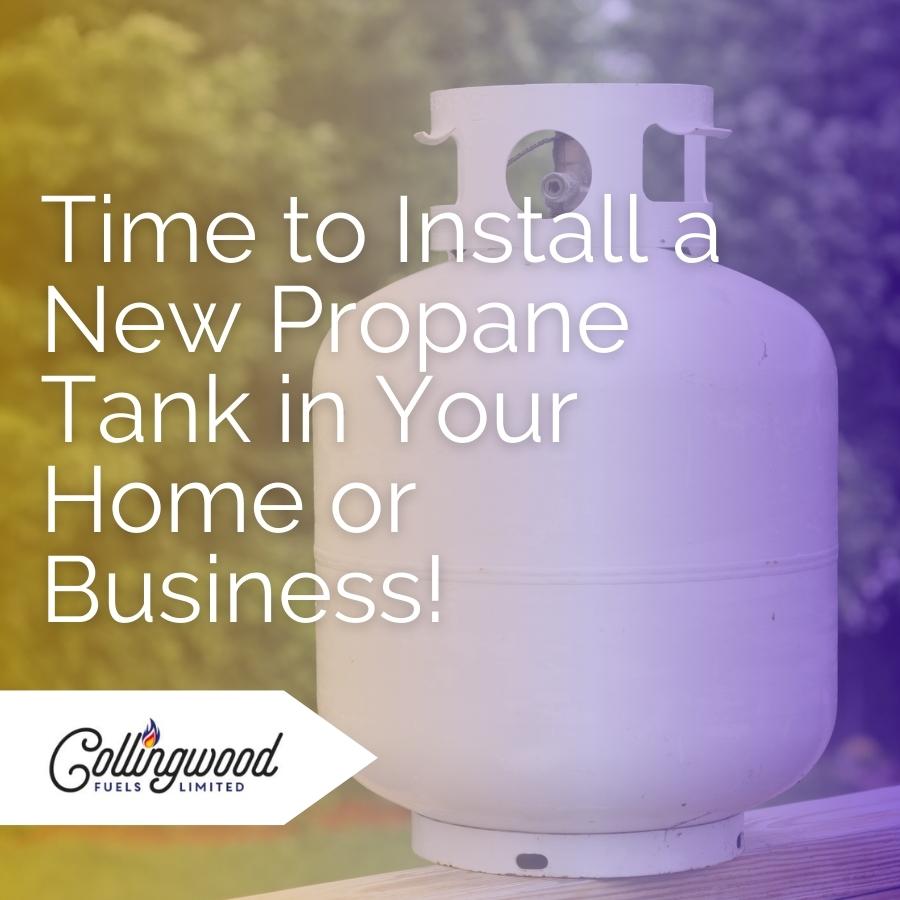 All you have to do is give us a call, and we'll handle the rest! We've outfitted hundreds of homes and businesses in Collingwood, Ontario with new propane tanks, and we're more than prepared to do the job right. But remember, getting a new tank installed sooner rather than later is the best course of action, so you can rest easy knowing that whenever the temperature drops, your home's heating system is up for the job of keeping you comfortable.
Propane for heating is becoming more and more popular because this energy source is reliable, so you never have to worry about having heat when it's cold outside. It's also safe, efficient, environmentally friendly, and powerful, which means you can rely on propane to successfully run your water heater, appliances, clothes dryer, backup power generators, and more while reducing energy costs.
Contact us today, and we'll set your home or business up with a new propane tank for winter! If you ever need more propane, just give us a call, and we'll deliver it right to your door.