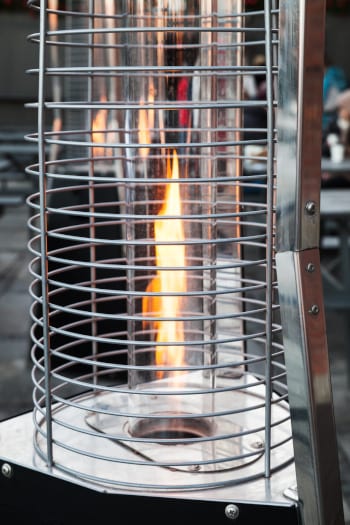 If you have only thought of propane gas as a fuel for your grill, it might be time to learn more about the many other practical uses you could enjoy. In fact, once you start a nice checklist of ways to use propane gas, you'll quickly see that a propane delivery service and use of a larger tank than you usually use could be in order. Consider these great ways to use propane gas at your home or even your business:
Patio Heater – You could extend the time you spend on your deck or patio if you put in one or more propane-fueled heaters. There are many different models and styles on the market with some that can emit heat over a large enough area for you and your family to enjoy a meal or watch the sunset. Some models use a small propane tank, but others can be directly piped to a larger propane gas tank.
Patio Lighting – Propane gas torch-style lighting adds an amazing ambiance to outdoor living areas and you can't beat the convenience of having them all piped so you can turn several on at once with ease. You'll find this much more convenient than filling individual tiki torches with lamp oil, which is always a messy proposition.
Water Heater – There are many advantages of propane water heaters over electric ones. For one thing, you will have more temperature adjustment control as they are more precise. There are also more sizes available, so you can use a propane water heater for your home as well as to deliver hot water in an outbuilding or outdoor kitchen.
Stove – A stove that operates on propane gas is more economical and many prefer the cooking experience more with gas than they do with electricity. This is also a great option for outdoor kitchens that have burners for doing canning or other cooking besides just the grill or smoker.
Fireplace – Whether you want a fireplace indoors or in an outdoor living space, a propane gas fireplace is easy to use and far less fussy than dealing with wood.
Generator – Be ready for power failures with a propane-fueled generator. You can go with a smaller unit to operate just lights and a few smaller electronics or a whole-house generator that kicks in automatically.
If you would like to begin propane gas delivery so you can take advantage of some or all of these practical uses for propane, give us a call at Collingwood Fuels!