Take advantage of our fueling services by scheduling a heating oil delivery.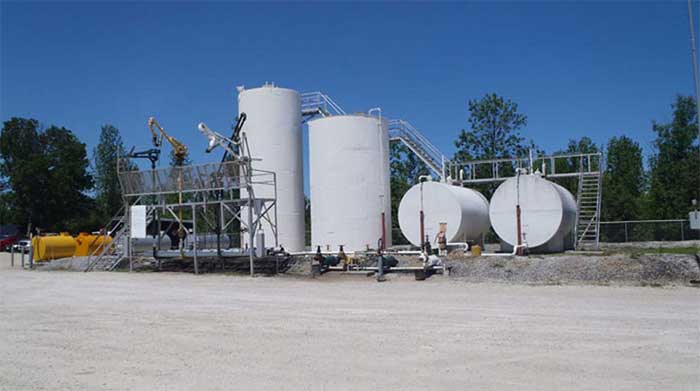 There are lots of reasons you might need heating oil for your home or business in The Blue Mountains, Ontario. Whether it's keeping warm in the bitterly cold winter months or making sure all of your appliances work properly throughout the year, heating oil is simply an essential part of our daily lives.
If you're looking for a heating oil supplier that will give you the confidence you will never run out of fuel when you need it most, you've come to the right place at Collingwood Fuels. We offer many services for our residential and commercial customers to ensure that they have heating oil all year long.
One of the simplest ways to take advantage of our fueling services is to schedule a heating oil delivery on a regular basis. We understand that you can't always come out to the store when you need to refuel, so we'll provide the fuel delivery services that keep your home or business running smoothly.
If you're existing fuel tank is due for replacement or you've decided to invest in new fueling opportunities for your home or business, you can also rely on us for fuel tank installation. We are confident that once you've chosen this method for heating oil distribution, you'll enjoy greater peace of mind about the way you use your furnace and appliances each day.
Finally, if you've unexpectedly run out of heating oil, don't hesitate to give us a call for an emergency delivery. We are standing by to make sure that you get the fuel you need in a timely manner!
Ready to get started? Contact us today!
---
At Collingwood Fuels, we offer heating oil to those in South Georgian Bay, Clearview Township, and Simcoe County, including Collingwood, Blue Mountain, Wasaga Beach, Mulmur, Stayner, Creemore, New Lowell, and Elmvale, Ontario.