We can help when you need propane delivery to fill your tank.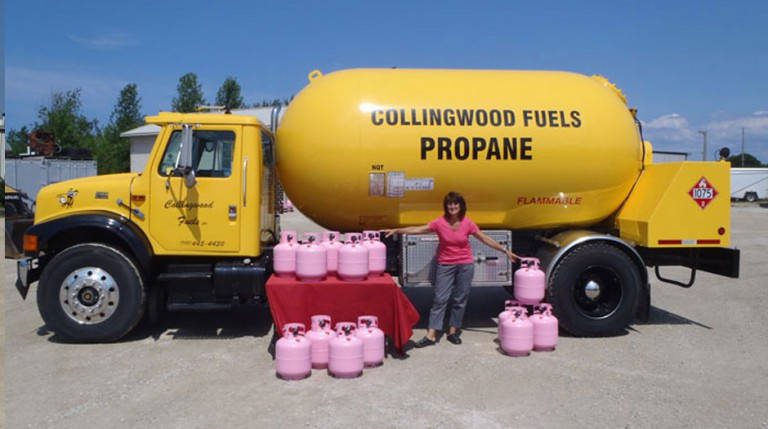 Propane is a fuel that many of us use in our daily lives here in The Blue Mountains, Ontario, whether you need it for heating your home and cooking on the stove or for operating appliances like your water heater, laundry dryer, or the outdoor BBQ grill. That's why it can be problematic when you run out of propane unexpectedly and need to refill your tank to get back to the tasks at hand. Fortunately, there is an easy solution when you call on us at Collingwood Fuels for your propane needs.
We've made it our business to provide quality fuel and propane equipment for our customers in The Blue Mountains. We can help when you need propane delivery to fill the tank to heat your home or you need a refurbished propane tank to crank up the grill for your next office party. We offer propane in a variety of tank sizes and will ensure proper installation, so you can get back to your routines without issue.
Propane is a great choice for many people because it is portable, economical, and safe for many different residential and business applications. The propane we provide is also produced here in Canada, which means it is locally sourced and environmentally friendly. You won't be disappointed when you choose propane for your fueling requirements.
Ready to place an order? Simply call, email, or drop by to refill your tank or to schedule a propane delivery to your home or business. We look forward to assisting you!
---
At Collingwood Fuels, we offer propane to those in South Georgian Bay, Clearview Township, and Simcoe County, including Collingwood, Blue Mountain, Wasaga Beach, Mulmur, Stayner, Creemore, New Lowell, and Elmvale, Ontario.
Similar Services We Offer: