We want to make sure to offer the highest-quality fuels.
At Collingwood Fuels, we have been providing our customers with fueling solutions for over 40 years. In order to best serve you at your home or business, we want to make sure to offer the highest-quality fuels. That's why we offer Shell Gasoline to our customers.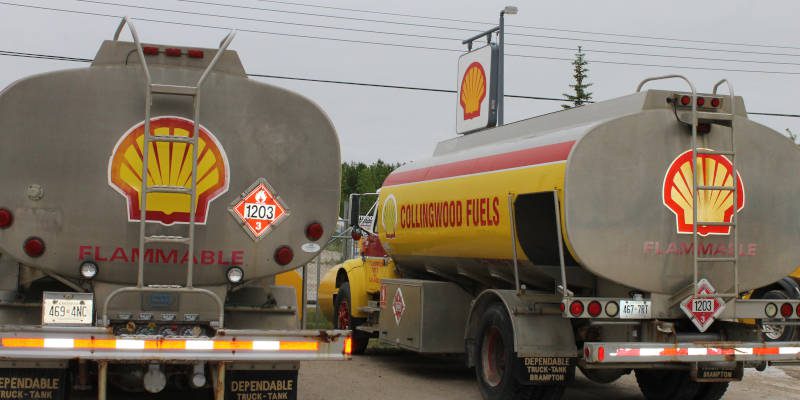 Shell has been providing gasoline to fuel operations around the world since 1912. They have made it their mission to offer great products in an environmentally and socially responsible way. In order for us to offer Shell gasoline to our customers, we had to be approved through a rigorous application process. We were approved because we were able to show our commitment to innovation, sustainability, quality, and safety with our fueling services and for every customer we serve.
One of the ways we make sure we offer the highest level of service is by constantly working to streamline our fueling solutions, as well as offering comprehensive sales and service options for our customers in The Blue Mountains, Ontario. When it comes to Shell gasoline, you can count on us to be transparent about fuel prices and will partner with you to offer the best possible fueling solutions for your home or business.
If you want to make sure your residence or commercial business is fueled properly throughout the year, don't turn to anyone else. We are confident you'll enjoy your experience working with our team.
Contact us today for more information about Shell gasoline and our many fuel products and services to meet your needs. We are ready to assist you.
---
At Collingwood Fuels, we offer Shell gasoline to those in South Georgian Bay, Clearview Township, and Simcoe County, including Collingwood, Blue Mountain, Wasaga Beach, Mulmur, Stayner, Creemore, New Lowell, and Elmvale, Ontario.