When you need heating oil for your Wasaga Beach home, count on us for excellent delivery services.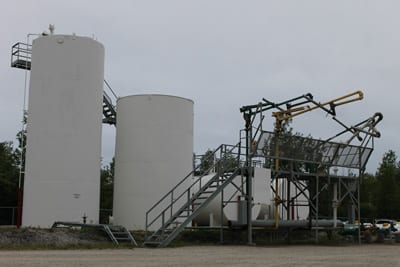 Is your oil tank running low, but you aren't able to get to the station to fill up? Are you looking for a convenient heating oil delivery service that makes keeping your tank full easier? If you said yes to these two questions, then you have come to the right place at Collingwood Fuels. We know that life can be busy and sometimes getting heating oil can be inconvenient, but we also believe having a full tank is important. So, when you need to fill up your tank with heating oil, let us take the hassle out of topping off your tank– just give us a call at Collingwood Fuels!
The Benefits of Heating Oil
Every winter, you probably hear of someone who experienced a tragic house fire due to home heating-related causes. By using heating oil to keep your home warm and comfortable, you don't have to worry about this issue. In fact, heating oil is not explosive, and it only ignites in conjunction with an advanced oil-burner or furnace.
Not only is heating oil safe, but it's also extremely efficient. We realize that heating your Wasaga Beach, Ontario home for months at a time every year adds up. Using heating oil in your home can help you cut back on energy costs and save money on your utility bills. Just imagine what you can do with all that extra savings!
Know that just because using heating oil is more efficient doesn't mean your home will be any less warm when it's cold outside. Generally speaking, an oil flame burns 300 times hotter than a natural gas flame. So, even if you set your thermostat at the same temperature as you usually do, with heating oil, it will feel that much more cozy and warm.
Why You Should Take Advantage of Our Services
There are many reasons why you should let us deliver heating oil straight to your home every fall and winter. Here are just a few:
Delivery – When it comes to prioritizing everything going on in our busy lives, it is inevitable that some things can be lost in the fray. You don't have to worry about adding heating oil to this list when you let our team at Collingwood Fuels provide convenient delivery services to your home or business in Wasaga Beach, Ontario.
Installation – Did you discover damage to your fuel tank when you checked on your heating oil levels? At Collingwood Fuels, we can get your fuel tank back up and running by providing installation services, so you can enjoy the heat you need as quickly as possible.
Emergency Fuel Service – Did your heating oil levels get too low, and now you don't have heat at all? You don't have to suffer in the cold! Let us come to your home with our emergency fuel service, so you can get the heating oil you need to keep your home or business warm.
We'd be more than happy to go over why having heating oil delivered to your Wasaga Beach home by our team is beneficial. Please don't hesitate to contact us – we're always more than happy to help.
Get in Touch With Us Today
At Collingwood Fuels, we provide quality services all in one place, and we'll keep you comfortable all year long. Contact us today!
---
At Collingwood Fuels, we offer heating oil to those in South Georgian Bay, Clearview Township, and Simcoe County, including Collingwood, Blue Mountain, Wasaga Beach, Mulmur, Stayner, Creemore, New Lowell, and Elmvale, Ontario.