We don't place restrictions on our emergency fuel service in Collingwood and guarantee we will have the type of fuel you need right when you need it.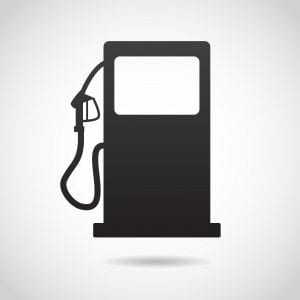 At Collingwood Fuels, our goal is to take the hassle out of fueling up! As an extension of this goal, we are proud to offer emergency fuel service to our valued customers throughout the Collingwood, Ontario area.
We realize that it can be hard to stay on top of how much fuel you have with everything else you have going on. When you suddenly realize you need fuel and you need it as soon as possible, you can rest easy knowing we will be there for you. Our emergency fuel service is complemented by 24/7 availability and a team that genuinely cares about meeting your needs.
We also understand how frustrating it can be to need a certain type of fuel and for it not to be available. Luckily, we don't place restrictions on our emergency fuel service and guarantee we will have the type of fuel you need right when you need it.
When you reach out to us, please do not be afraid to let us know exactly what your fueling requirements are, even if it is on a last-minute basis. We are all about providing customized solutions and are willing to meet your exact needs at any time.
The next time you need to fuel up, but you're out of fuel, don't hesitate to take advantage of our emergency fuel service here at Collingwood Fuels. To find out more about the types of fuel we have to offer and what sets our services apart, give us a call today.
FAQs About Our Emergency Fuel Service
When you run out of fuel, you don't have time to wait several days for a scheduled drop-off. This is why we provide emergency fuel services to help you out in times when you unexpectedly run out of fuel. Here are a few common questions we get asked about this service and our answers.
What is emergency fuel service?
Our emergency fuel services are exactly as they sound – when you run out of fuel and weren't able to get a delivery scheduled in advance, call us. We'll deliver what you need right away.
Do you have 24/7 availability?
Yes! Even if it's the middle of the night or a weekend, we can deliver fuel to you when you need it most. All it takes is a call to us to get the fuel you need delivered.
Can I schedule regular fuel delivery?
On top of our emergency services, you can also set up regular fuel deliveries. We'll work with you to come up with a delivery schedule that meets your usage needs.
What makes your emergency fuel service different?
We're reliable, dedicated, and quick! We know how disconcerting it can be to run out of fuel, and we do our best to make the situation less inconvenient.
How do I schedule a delivery?
In an emergency situation, call us directly and one of our representatives will let you know what happens next. For pre-scheduled fuel deliveries, you can also call us or fill out the contact form on our website to start your order.
---
At Collingwood Fuels, we offer emergency fuel service to those in South Georgian Bay, Clearview Township, and Simcoe County, including Collingwood, Blue Mountain, Wasaga Beach, Mulmur, Stayner, Creemore, New Lowell, and Elmvale, Ontario.